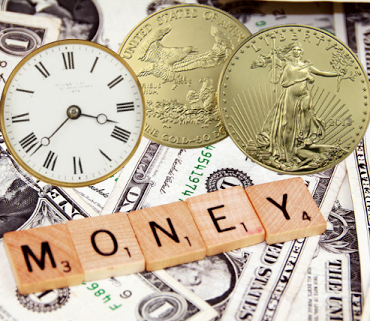 We all know that time is valuable, and if you are spending time less efficiently than your competition you are losing your money and need to look at your car hauler business process for possible inefficiencies and address them immediately. The more time you can free up, the more you can invest that time into growing your car carrier business and keep your customers happy.
Let's look at some inefficiencies and some solutions in your Transport Business
Invoicing
How do you invoice your clients? If it takes you more than a minute, you are probably spinning your wheels going from one application to another or writing invoices by hand.
The solution to is to store all your load information in a software that also lets you invoice clients with just a few clicks, so it takes less than 10 seconds to generate and send out the invoice.
Think about it this way – let's say it takes you 5 minutes to generate and send out an invoice today vs 30 seconds you could be spending with an online business management tool. If you invoice 10 clients each day, then you are wasting 45 minutes, and 3hrs per week on generating invoices which adds up to 156 hours per year of wasted time…
If you can free up 3hrs per week, you can do something more productive like work on finding quality loads or spend time working on your marketing, that time can translate to thousands of dollars each week just by invoicing faster. I hope you see how you can get a nice Return on Investment by switching to an application that manages your loads in one place just for the sake of saving time on invoicing.
Another added benefit for a car carrier is getting PAID FASTER since you can generate invoices with one click right after delivery right from your mobile device! If you are strapped for cash, this gives you the much-needed cash flow and additional ROI because you aren't borrowing at a high-interest rate or using money factoring services.
Ask yourself:
How many customers did you forget to invoice or did not collect payment because it slipped through the cracks? Payments not collected may cost your business thousands a month. What if that no longer was an issue? Some applications track late invoices as well as loads that you need to invoice, this will ensure you don't miss a payment.
Trip / Load Planning
How do you plan your trips today? You have 10 pickups and 10 drop offs and all you have is print outs or files in your cloud storage. Planning your trip is not an easy task and you may use several applications such as online maps or GPS and you spend 1hr or more. Some just outsource it all together and pay as much as 25% or more for this service.
It doesn't have to be this way, some applications save time by combining all your loads on one map in a Trip Planner, a map view using your loads pickup and delivery address. Once you plan your trip, the details are instantly synced up and your drivers can see the trip and load details on their mobile interface. When everyone is collaborating in real time, any updates in trip details and the pickup/delivery information is as easy as making a change to the data. Now count how much time of your day gets drained on the phone or emails with your drivers just dealing with dispatch before or after they start their trips… Ok, say it's on average 2 min per load, multiply that times loads per week… you get what we are saying? Now your drivers see the changes real time!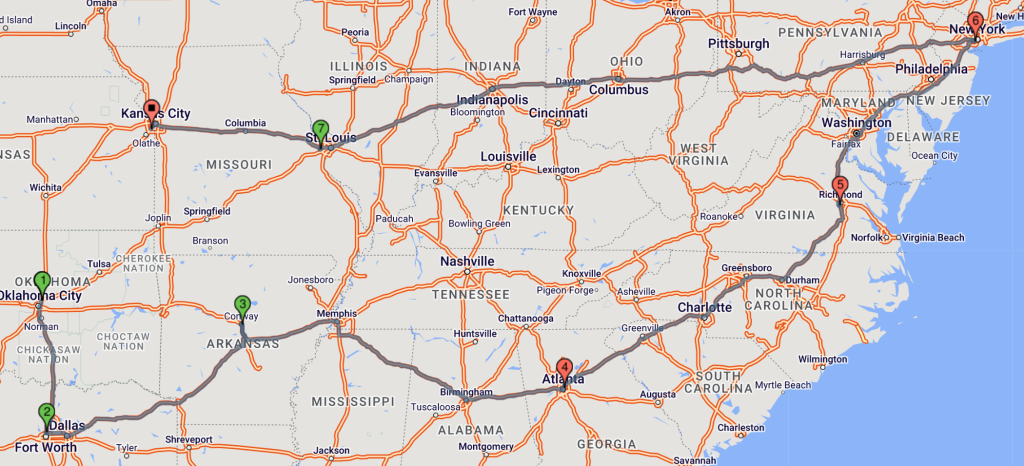 Customer Updates and Follow-ups
When a customer inquires, how do you know when their vehicle will be delivered up? Do you make a phone call to your driver? Do you text them? How much time does that take? With automatic status and ETA notifications, every time you or your drivers does a pickup/delivery they can update the status on their mobile device and automatically notify your customers. Also your customers will be happy knowing they can check the status of the car shipment any time like on a UPS shipment – and that's good customer service. So if both you and your customer see the vehicle status real time you will see a drop in call volume.
So let's review how an online application saves you time and money over existing processes in your Auto Transport Business:
Save time by generating invoices in under 30 seconds and by avoiding double entering loads into multiple places.
You get paid faster because you can invoice from your truck as soon as you deliver, which saves you money and increases cash flow.
You stay on top of your finances, get reminders on late or unpaid invoices, you never miss a payment again and/or forget to invoice in the first place.
You plan your trips faster, your driver sees all the trip details on their mobile device instantly, updates load status real time, which cuts down on call volume from worried customers.
You communicating effortlessly with your drivers, customers, dispatchers.
You use extra time and money you save to grow your business.

There are many other money and time saving features an online business management tool provides to help you run your business more efficiently.
CarShipIO is such a tool designed exclusively for your Auto Transport business. Our car carrier software and auto hauler software saves you time, money.
Sign up for our service today – we would love to hear how you are saving time and money once you become our customer.