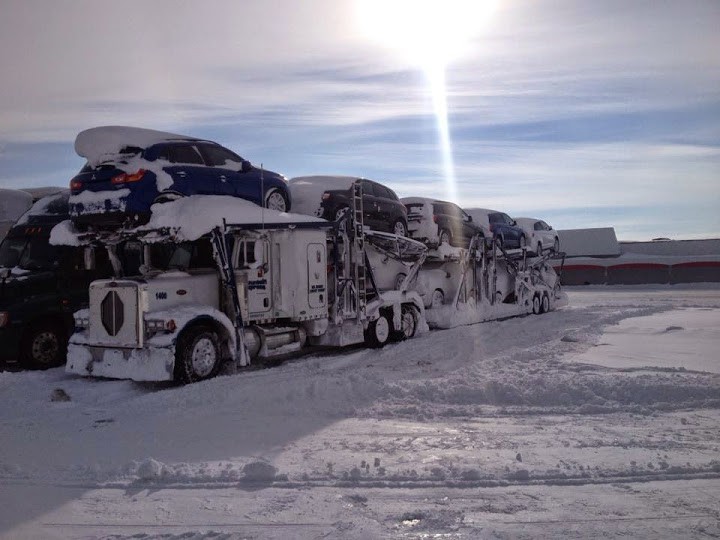 Have you ever been delayed by weather? Did your ever had your truck break down? You are hauling ten cars and 10 customers are relying on you to be on time. Logically you need to notify everyone, and if your next trip is already planned out, those customers need to know you will be delayed as well.
The key to effective notifications is having all the customer information including email and phone numbers so you can notify them immediately. It would also be good to notify other contacts associated with each load, for example any contacts who are waiting for you to deliver the vehicles listed on the order.
Maybe you are lucky to have someone at the office who will notify everyone on your behalf, but if you don't then it's up to you to do that. Even if you have everyone's numbers and email addresses, you still need to search for the contact info, and make the call, compose and send an email or text message right?
There is a better way and that is a mobile application that allows for instant notification of ETA to everyone on your trip.
With your mobile device you suddenly have that power – send out a notification to as many people as you need to on that trip. Your customers will appreciate the notification and you are more likely to keep them as a customer the next time they need to transport their vehicle because you took time to manage their expectations.
Luckily there is a tool that provides Notifications for every step in your process: Starting a Trip, Picking Up Vehicles, Delivering Vehicles, General ETA to your destination. That tool is CarShipIO online business management tools, which are designed specifically for your Auto Transport Business so you are prepared for anything that comes your way.